WELCOME TO FIFTH CLASS 2021 - 2022!
Fáilte go dtí Rang a Cúig! Check back regularly to see what our creative and talented class gets up to throughout the year!
Fifth Class Goes Green! 🌳
There was a great buzz around the classroom this October as we held our inaugural Fifth Class Green Schools Election. Six of our passionate students ran for the Aghabullogue NS Vice Chairperson. It was a tight race, with all candidates giving impassioned speeches about how they would promote sustainability in our school. As you will have heard, voter turnout was phenomenally high at 100%! We are delighted to announce that our eco-warrior, Juliette, has been appointed to the position for this school year. We know Juliette will succeed wonderfully in voicing our class' suggestions as we strive to achieve the Travel Flag for Aghabullogue NS in the future.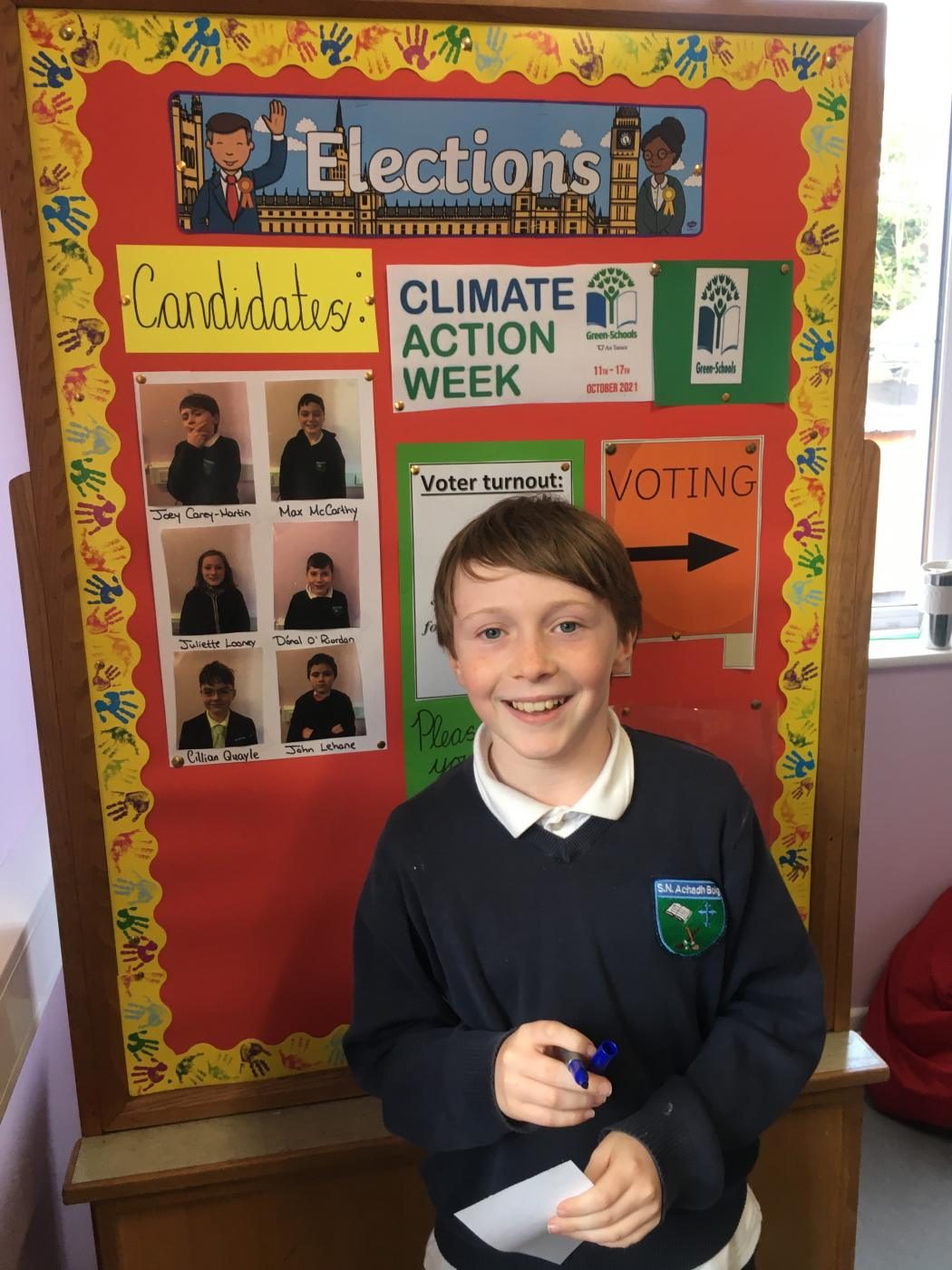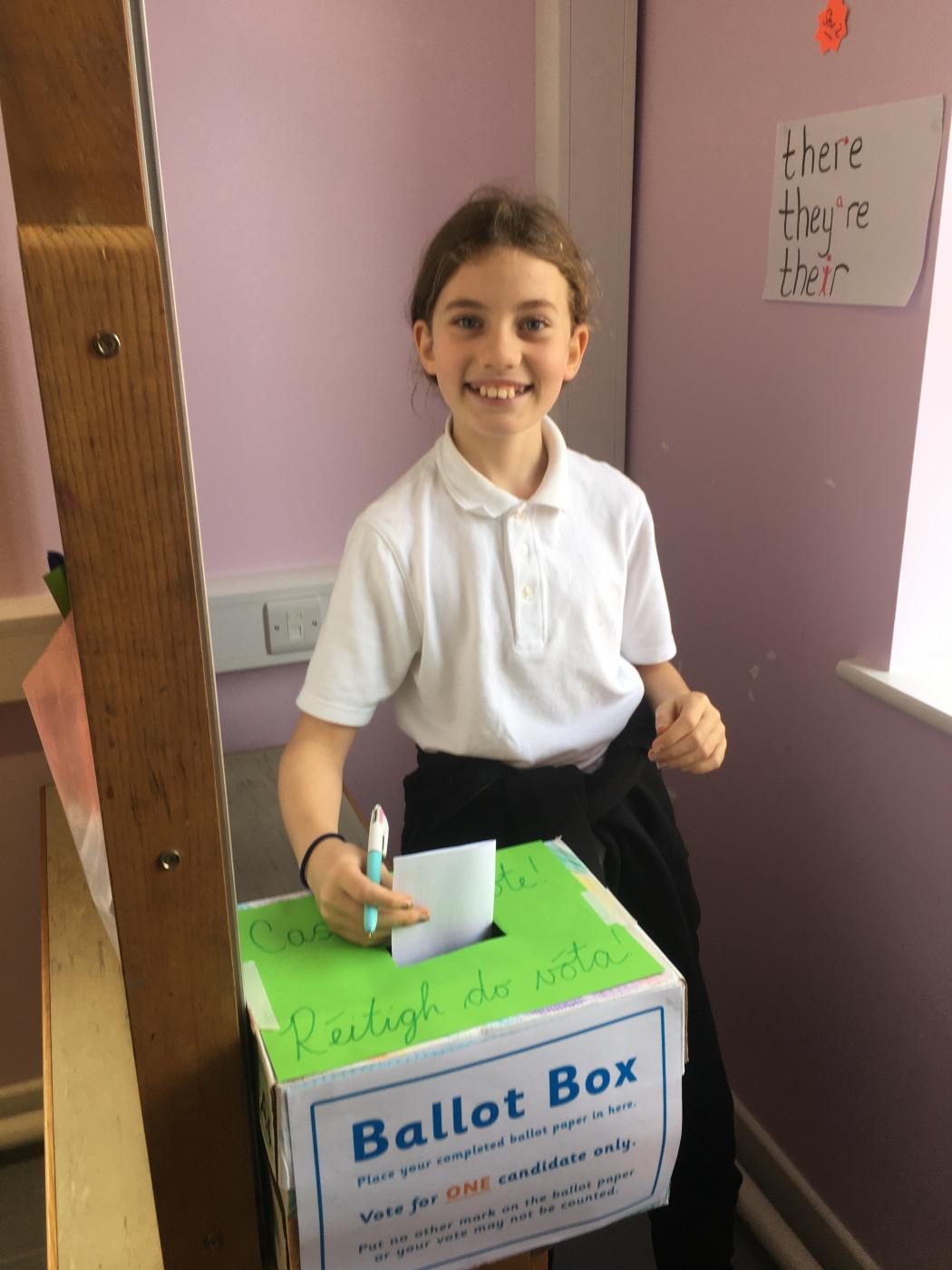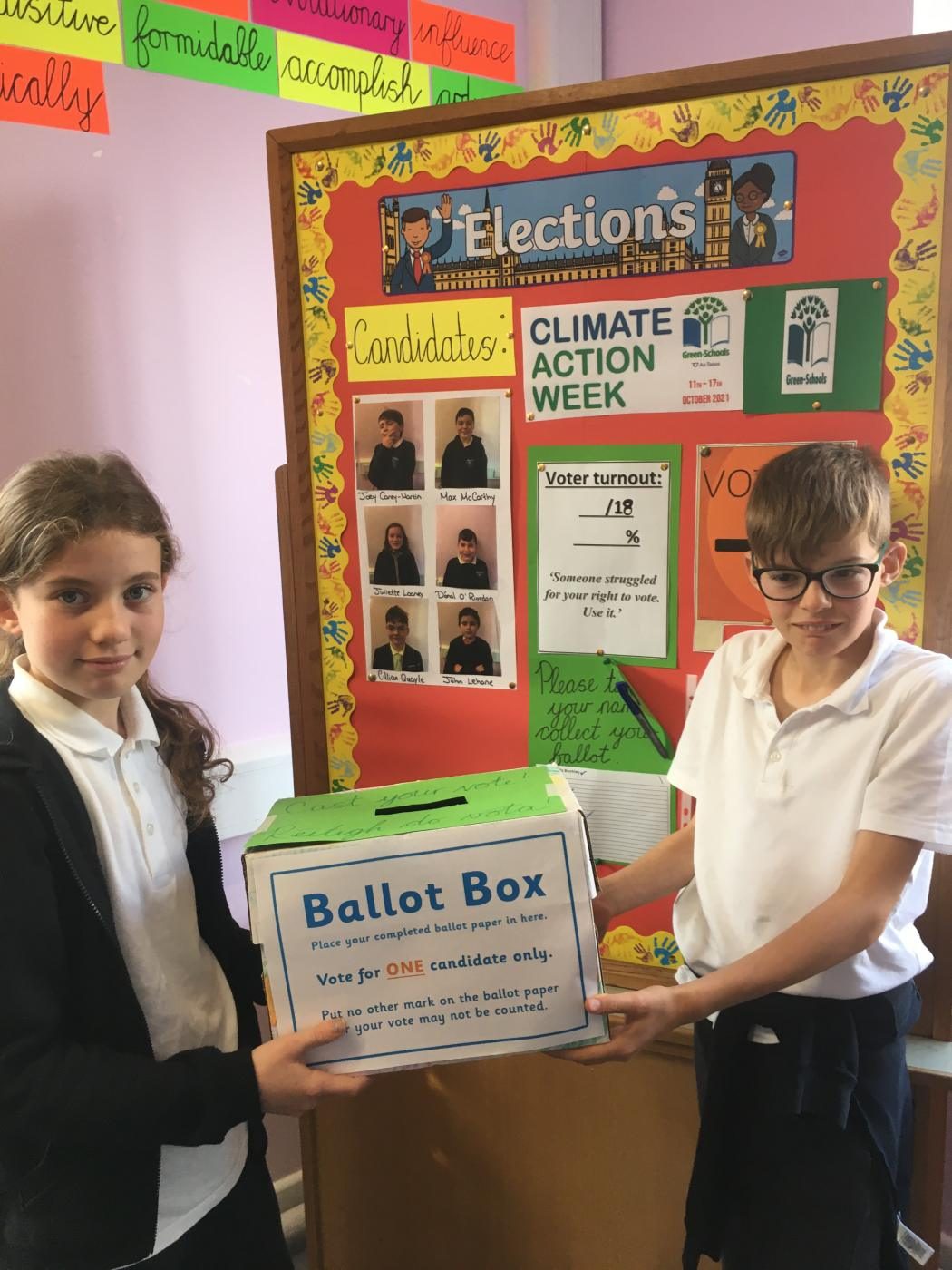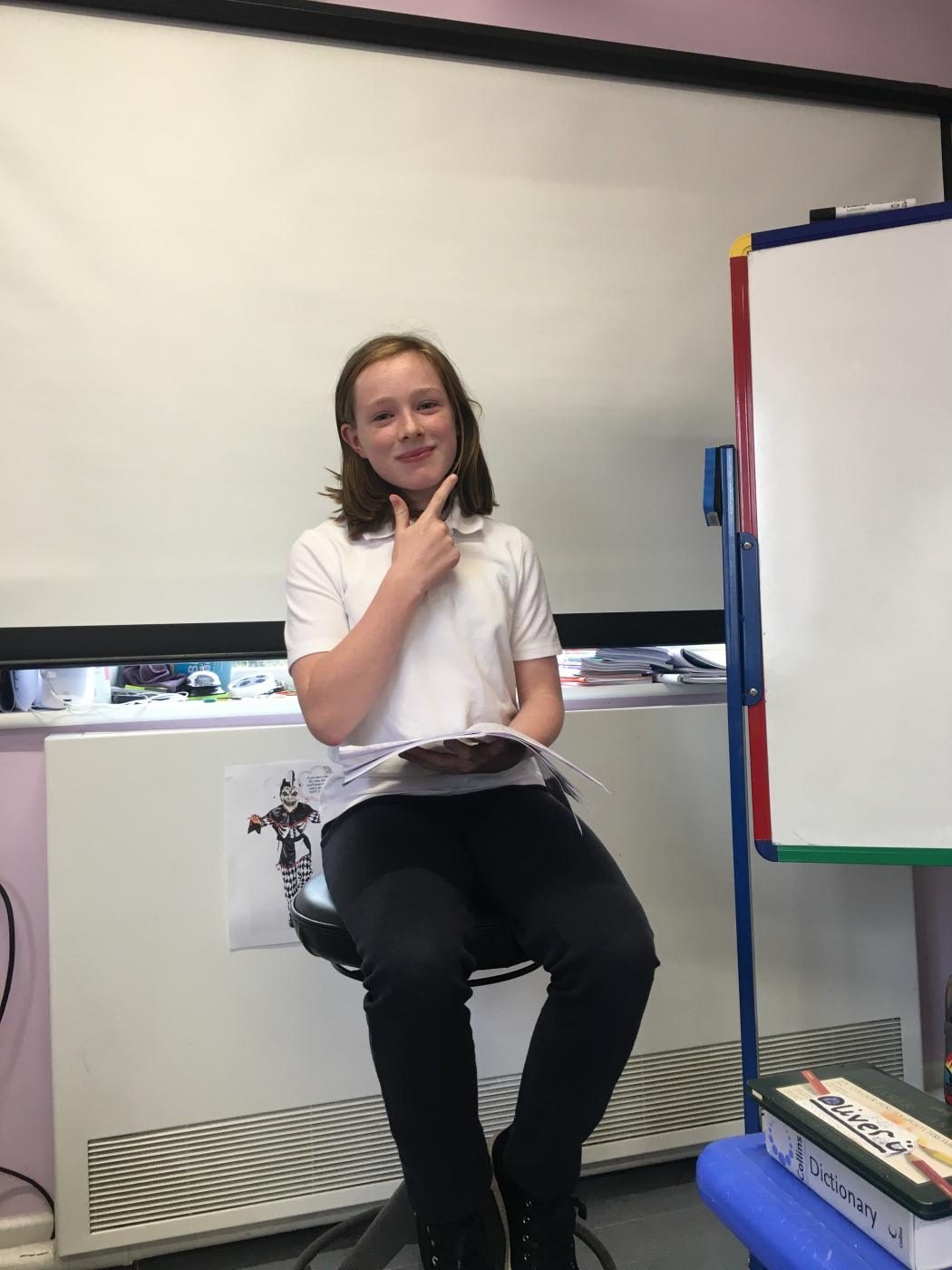 Seachtain Na hEolaíochta 2021 👩‍🔬
Fifth Class enjoyed a fantastic few days celebrating Science Week this month! We explored the amazing effects of water on gummy bears, engineered astonishing structures to withstand earthquakes and even created magnificent bubbles! Well done to all the children for participating so wonderfully. There are certainly some budding scientists, engineers and mathematicians in this class who can change the world – watch this space! 👨‍🚀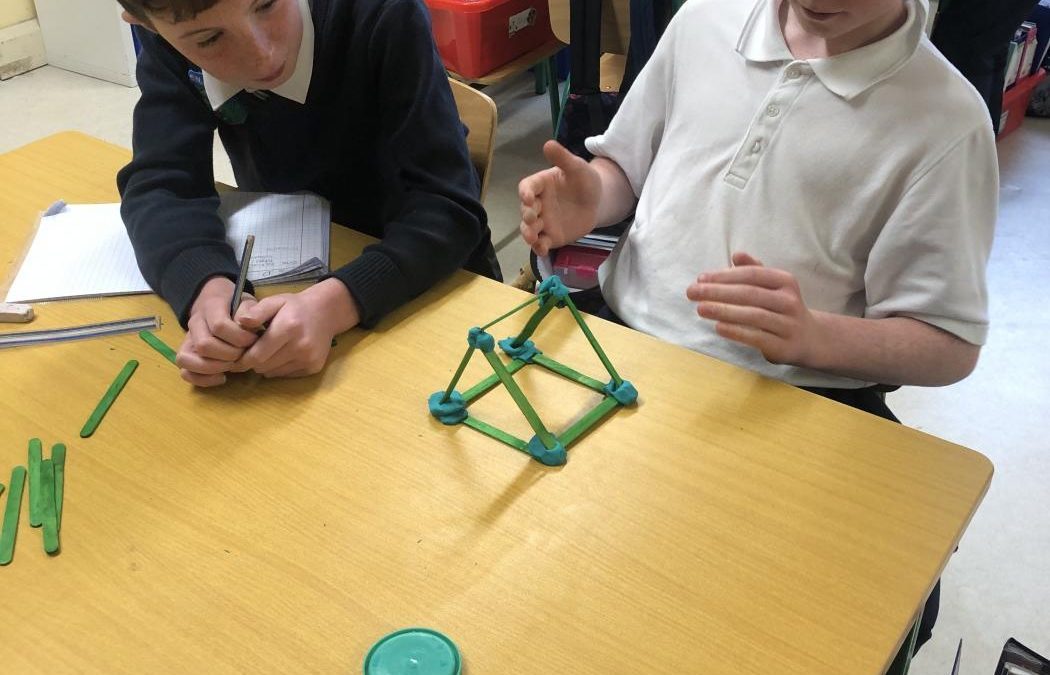 Maths and Science 6th Class , explored the properties of 3d shapes by building a number of shapes and catalogued the number of surfaces , edges and vertices on each of them. While doing this, they took note of the properties of certain types of shapes, particularly...